Introduction
Hacom Trading BV was originated from a company called De Rotterdamse Victualiënhandel and was founded on 22 June 1911. It was established to supply the fleet of the Nederlandse Transport Maatschappij. This shipping company owned 160 barges and 12 tugboats.
In the year 1921 the company was officially named Handelscompagnie after a merger with the B.F. Krantz & Co company . As from that moment the commercial activities expanded to all sorts and variations of products the market demanded: engines, rope, food supplies, tarpaulins and tennis balls. In 1986 Handelscompagnie initiated a separate business unit called 'Trading'. This unit was task forced to do sales and feeder activities with products like readymade tarpaulins and transport buckles to the wholesale and retail market. Never to the end-user market.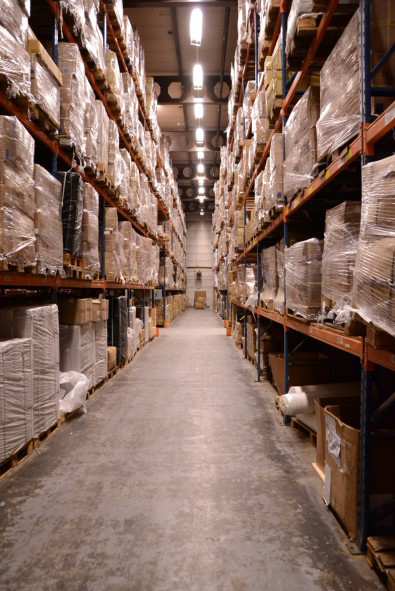 In mid 1996 the unit was privatized and sold to a German investment company called KMH Gruppe and was named HaCom Trading BV. At that time still written with a capitol 'C' in its name. As from 2002 Rehamij Nederland BV proudly brought it back into Dutch hands. Finally in September 2010 Hacom Trading became part of the South-Korean multinational Puyoung Industry Co. Ltd, a manufacturer of PE tarpaulins and scaffolding nets, with factories in South-Korea, China and Vietnam as well as sales offices in France, Sweden, Israel, Canada and the USA. The daily activities of Hacom Trading consist of production and marketing a range of synthetic protective shielding and sheeting products to the building wholesalers, DIY markets, tool and hardware retailers, scaffolding business, country stores & agriculture and sail makers. It is our position in these markets with specialist knowledge, quality and stock, as well as swift delivery though out Europe. Our deep range of products is presented under our house brand "Cover". Besides our professional "Cover" brand, Hacom also offers its customers to order their choice of products packed with their own private label. Also we keep stock of your private label, which enables us to supply our buyers Just In Time (JIT). Our sales team will advise you about all details.